Letnie dni już na dobre opuściły tegoroczny sezon, a jesień w pełni oplotła codzienną pogodę. Oznacza to jedno: nadszedł październik. Dopiero co wracaliśmy opaleni z urlopów, a już minął wrzesień i skóra także jest o kilka tonów jaśniejsza. Jednak nic w tym złego! Choć deszcz czasem pokropi, to nadal na ostatni dzień tego miesiąca przypadać będzie radosny i wyczekiwany Dzień Chłopaka. Jeśli jeszcze nie masz pomysłu na upominek, nadchodzimy z pomocą! W poniższym artykule znajdziesz nasze najciekawsze propozycje. Może któraś Cię zaskoczy?
Kosze upominkowe? Najlepszy prezent dla chłopaka!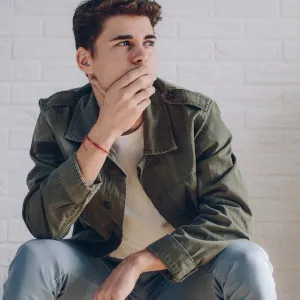 Jeśli zastanawiasz się nad oryginalnym prezentem, który zapadnie w pamięci na dłużej niż tylko chwilę, zdecyduj się na kosz upominkowy. To zebrane w jednym miejscu ulubione słodycze, napoje lub deserowe dodatki, które urozmaicą codzienność wybranego chłopca. Jednym z takich koszy, specjalnie dla osób, które mają tzw. "słodki ząb", powstała wersja z czekoladami Lindt. Bo kto nie uwielbia słodyczy, zwłaszcza takich, które są naprawdę dobrej jakości? Te pyszne wyroby osłodzą nie tylko jedną chwilę, ale i kilka kolejnych dni Twojego wybranka! Jeśli nie chcesz ograniczać się tylko do przekąsek, ale podarować też coś od serca, nie rezygnując przy tym z pysznej czekolady, zdecyduj się na mieszankę słodyczy Lindt i Delimaro z dodatkiem w postaci kawy, a także ramki z Waszym wspólnym zdjęciem. To wysoce uniwersalny prezent – kawa zawsze się przyda, a do niej idealnie pasują słodkości. Zdjęcie w ramce natomiast to piękna pamiątka, którą można postawić na biurku albo w innym pomieszczeniu, gdzie posłuży jako dekoracja wnętrza. Jeszcze bardziej oryginalnym prezentem będzie kosz upominkowy z żelków. Tutaj znajdziesz przede wszystkim żelkowy bukiet jako alternatywa dla kwiatów, a także produkty ze standardowej oferty Haribo, które można wspólnie zajadać. Jeśli nie czujesz się przekonana do żadnego z powyższych koszy, możesz także stworzyć swój – w kreatorze prezentów, gdzie indywidualnie dobierzesz słodycze i dodatki według własnego uznania.
A może skrzynka z niespodzianką?
Jeśli poszukujesz rozwiązania, które doda nuty tajemniczości, to najlepiej sprawdzi się skrzynka z upominkiem. Jedną z nich może być ta z Rafaello oraz białym winem – ładna oprawa w postaci eleganckich skrzynek będzie estetycznie się prezentować nie tylko podczas podarowania upominku, ale także później jako dekoracja, a słodycze przecież uwielbia każdy… zwłaszcza te dobre. Innym pomysłem, równie słodkim i zaskakującym, jest likier karmelowy. Słony karmel podbił w ostatnim czasie miliony serc, dlatego na pewno sprawdzi się jako upominek – do tego figi w czekoladzie, a całość oprawiona w skrzynkę. Pozostając w zdrowym temacie owoców, ciekawą propozycją jest także zestaw trzech jabłek w czekoladzie. To oryginalny pomysł, który łączy w sobie zarówno zdrowe witaminy, jak i odrobinę słodyczy.
Jesienne dni warto sobie umilić celebracją takiego święta jak Dzień Chłopaka. Wtedy kalorie w postaci słodyczy się nie liczą, a czas spędzony z bliską osobą jest zawsze niezastąpiony. Wystarczy wybrać jeden z powyższych koszy lub skrzynek, aby zobaczyć szeroki uśmiech na twarzy wybranego chłopca!