Jesień potrwa jeszcze tylko miesiąc i choć dla niektórych to bardzo dobra informacja, to inni będą zawiedzeni, że otoczenie przestanie już mienić się jej kolorami. Dopóki jednak drzewa zdobią pojedyncze liście, a słońce co jakiś czas przebija się przez chmury, warto udekorować swoje ulubione przestrzenie jesiennymi dekoracjami, które będą współgrać z aurą na dworze. Jak je stworzyć?
Niekonwencjonalne rozwiązania
Kompozycje słusznie kojarzą się z kwiatami, warto jednak pamiętać, że nie muszą one stanowić podstawy ozdoby. Mogą być jedynie dodatkiem do innych elementów, które niezaprzeczalnie kojarzą się z jesienią.
Grzyby tworzące kompozycję na podstawie z mchu, której towarzyszyć będzie zasuszona jarzębina i kilka kolorowych liści klonu, to tylko jedno z nietypowych rozwiązań. Jesienne kwiaty można umieścić w doniczkach wykonanych z dyni lub wydrążonych jabłek, wiklinowych koszach, czy gąbkach florystycznych o rozmaitych kształtach. Towarzyszyć im mogą susze, szyszki, kasztany bądź nawiązujące do folkloru kraciaste wstążki i sznury, które świetnie dodadzą klimatu.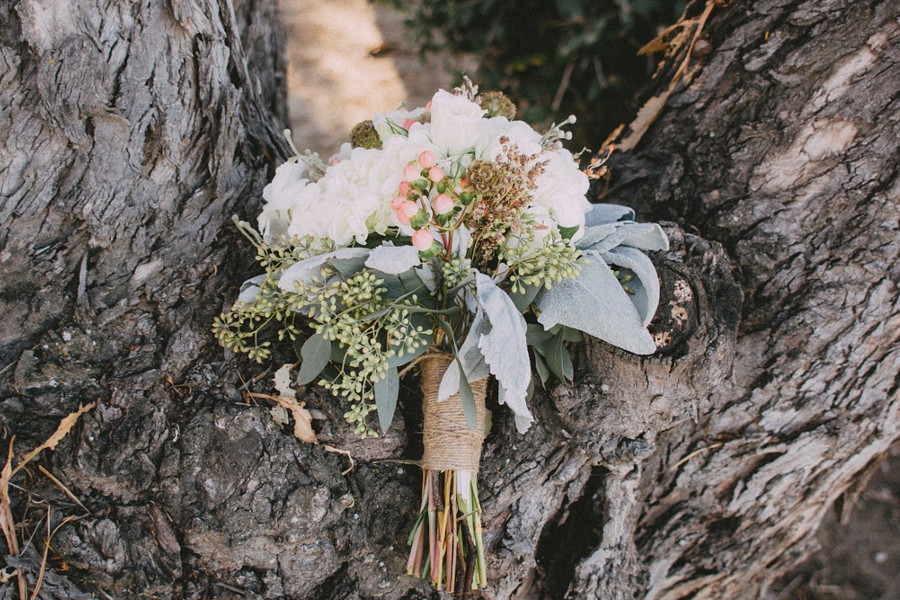 Sezonowe kwiaty
Najlepszym rozwiązaniem do stworzenia jesiennych ozdób jest wykorzystanie kwiatów sezonowych - to gwarancja świeżości, wytrzymałości i dużej dostępności roślin. Do takich należą chryzantemy i nagietki bezwzględnie kojarzone z jesienią, które swoją okazałością będą stanowić bogatą ozdobę każdej kompozycji. Ciekawymi roślinami są dalie, których kwiaty mogą przybierać kuliste i bardziej rozproszone kształty -  z tego powodu sklasyfikowano je w aż 10 grup. Niemniej różnorodne są astry znane przede wszystkim z mnogości i intensywności barw ożywiających każdą dekorację, w której się znajdą. Poza wyszczególnionymi kwiatami warto sięgnąć po wrzosy, cynie czy alstremerie najbardziej wyróżniające się spośród wymienionych roślin.
Spójność kolorystyczna
Jesień przywodzi na myśl kilka podstawowych barw: czerwień, zieleń, żółć, pomarańcz i brąz, jednak kompozycji nie trzeba ograniczać wyłącznie do nich. Mimo że będą najbardziej zbieżne z kolorami dominującymi za oknami naszych domów, to w tworzeniu ozdób warto kierować się przede wszystkim spójnością kolorów użytych do skomponowania dekoracji. Wspomniane astry czy wrzosy są bliższe odcieniom różu i fioletu, niż podstawowym barwom jesieni, a mimo to polecamy ich wykorzystanie w stworzeniu dekoracji na tę porę roku. Najważniejsze, by kolory odpowiadały preferencjom osoby komponującej oraz miejscu, którego mają być ozdobą.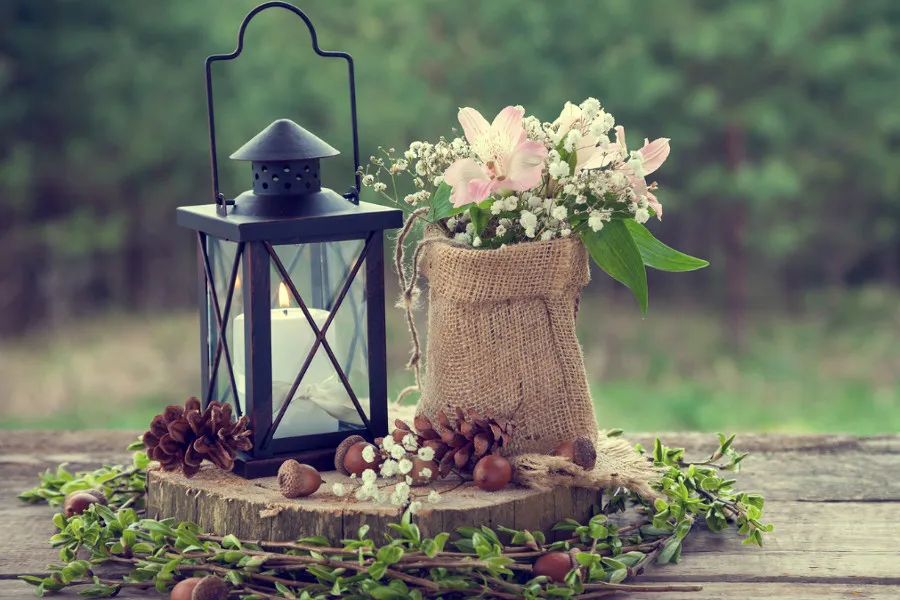 We florystyce należy pamiętać, że jedną z ważniejszych umiejętności jest niekonwencjonalne podejście do tworzenia. W jesiennych kompozycjach warto bawić się formą, wykorzystując jak najwięcej elementów przywołujących na myśl jesień. Ta pora roku szczególnie sprzyja florystycznej kreatywności, a różnorodność dostępnych wówczas kwiatów i ozdób daje nam szerokie pole do popisu. Jeśli jednak ktoś uważa, że prace ręczne nie są jego mocną stroną, również może stać się właścicielem pięknej ozdoby w jesiennym tonie - wystarczy skorzystać z oferty Poczty Kwiatowej,  by cieszyć się nietypową dekoracją.