Ozdoby świąteczne są interesującym rodzajem dekoracji, który sprawia, że magia tego szczególnego czasu udziela się jeszcze bardziej. Niezależnie od tego czy zdobią stół wigilijny, parapet, wnętrze czy ganek naszego domostwa, powodują coraz większą ekscytację z racji nadchodzącego wydarzenia, na które czeka się przez cały rok. Jak powinny wyglądać bożonarodzeniowe stroiki, by skutecznie podsycić atmosferę?
Niejedna choinka
Symbolem tych zimowych świąt jest choinka, która bez wątpienia stanowi główną dekorację mieszkania czy domu. Ale kto powiedział, że powinno się skończyć na jednym drzewku? Miniaturowe repliki głównej ozdoby mogą być dopełnieniem wnętrz, nadającym im świątecznego wyrazu. Wykonuje się je z żywych lub sztucznych gałązek, które w połączeniu z wplecionymi w nie bombkami do złudzenia przypominają standardowe choinki. Surowce wcale nie muszą przypominać iglaków - takie miniaturki powstają również z szyszek, koralików, elementów drewnianych, piórek i pierniczków.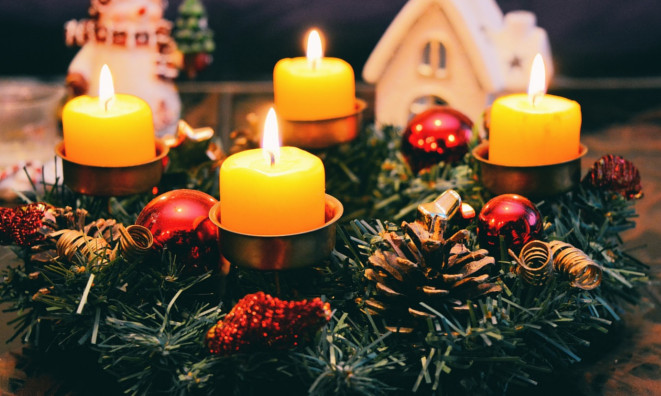 Stroik pełen świąt
O rodzaju przeżywanych świąt świadczą związane z nimi obrzędy, pora roku, tradycyjne potrawy, ale także dekoracje. Boże Narodzenie to czas, w którym królują gwiazdy betlejemskie, suszone cytrusy, laski cynamonu i wanilii, szyszki, lampki, bombki czy łańcuszki. To właśnie dzięki nim w powietrzu czuje się magię świąt i dlatego te elementy powinny znaleźć się w gwiazdkowych stroikach. Można stworzyć je samodzielnie - istnieje bowiem wiele styropianowych baz służących do wykonywania takich dekoracji. Z kolei osoby, które nie przepadają za wyzwaniami hand-made mogą zaopatrzyć się w nie… i to bez wychodzenia z domu!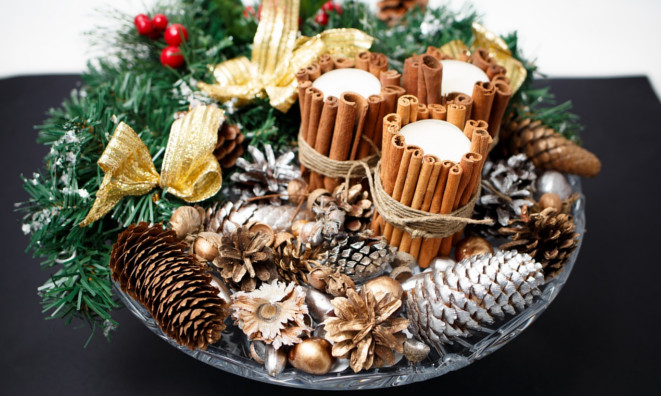 Świeczki w towarzystwie…
Stroiki, w których wykorzystuje się świece idealnie nadadzą się na wigilijny stół. Stworzą piękną dekorację, która dzięki nastrojowemu światłu i zapachowi wywoła spokój pośród osób zasiadających do stołu. By uzyskać ten subtelny efekt, wystarczy ustawić jedną, bądź kilka świeczek na mchu lub gałęziach świerku i położyć na nich parę wymienionych wyżej ozdobników. Można też kupić misternie wykonane stroiki ze świecami, których rozmiar, kolorystykę i wygląd wybierze się zgodnie z własnymi upodobaniami.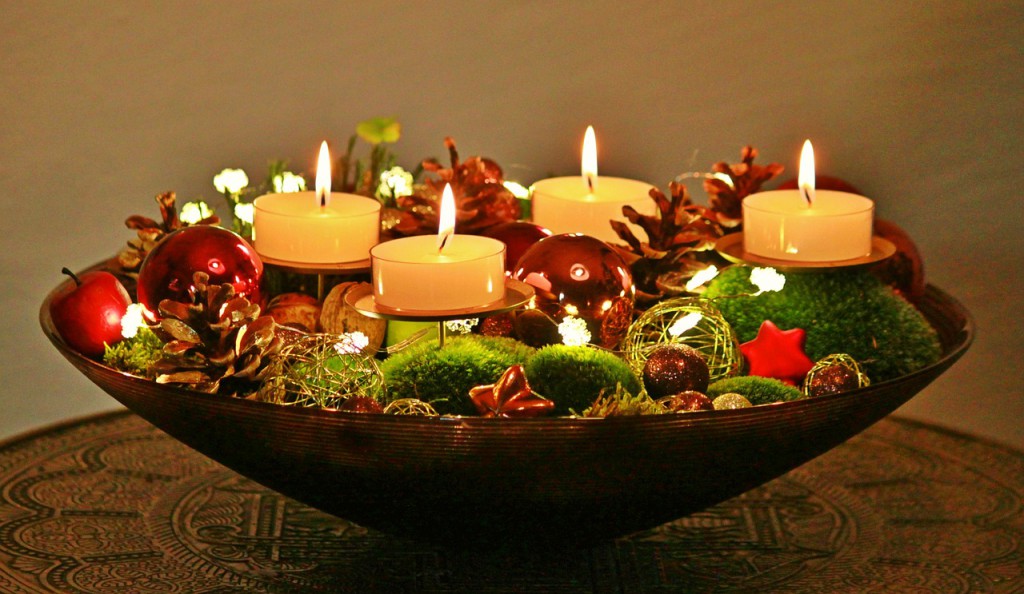 Dla ozdoby i relaksu
Można również kupić stroik, który poza funkcją dekoracyjną spełni jeszcze jedną, niezwykle ważną w święta: relaksacyjną. Mowa oczywiście o ozdobach, których częścią jest dobry alkohol. Tak przygotowana kompozycja będzie świetna jako prezent - butelka cenionego wina zaprezentuje się szykownie, jednak o wiele większe zaskoczenie wywoła podarowana w towarzystwie bożonarodzeniowych elementów.
Nie powinno się mieć już złudzeń co do wielkiej wagi ozdób w tworzeniu świątecznej atmosfery. Ta nie byłaby tak wyraźnie wyczuwalna, gdyby nie stroiki widziane na każdym kroku - bo przecież ma się z nimi do czynienia nie tylko we własnym domu. Jeśli chce się zaakcentować nadchodzący czas, warto kupić gwiazdkową dekorację. Można nabyć ją na stronie Poczty Kwiatowej i poprosić o dostarczenie wprost na wigilijny stół.