Gratulacje to okazanie uznania dla kogoś z jakiejś konkretnej przyczyny. Mogą być one złożone osobiście lub wysłane w formie pisemnej. Miłym gestem podczas składania gratulacji jest wręczenie drobnego prezentu. Można skusić się na butelkę czegoś mocniejszego czy czekoladki, ale we-dług nas najlepszym podarunkiem będą kwiaty - szczególnie latem!
Najpiękniejsze letnie kwiaty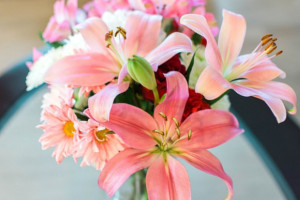 Okres wakacyjny zachwyca nas kolorowymi krajobrazami, w których nie brakuje pięknych kwiatów. W tym czasie warto obdarować kogoś wiązanką właśnie z kwiatów sezonowych, charaktery-stycznych dla tej cudownej pory roku. Ciekawym rozwiązaniem w takim bukiecie jest zastosowanie kwiatów polnych, takich jak słoneczniki, chabry czy maki. Również gerbery, lilie, margaretki, piwo-nie, hiacynty i frezje budzą zmysły. Pięknie wyglądają i niezwykle pachną. Taka kompozycja to najlepszy sposób pokazania dumy i szczęścia z osiągnięć bliskiej nam osoby. Sprawia, że działania i starania znajomego zostają docenione.
Z jakiej okazji?
Lato przynosi wiele okazji do złożenia komuś gratulacji - zdanie matury, zakończenie studiów, obrona pracy dyplomowej, awans w pracy, gratulacje ślubne czy narodziny dziecka. Każda z tych okazji jest inna, więc należy podejść do nich indywidualnie. Dla osób starszych i poważnych bukiet może być nieco bardziej stonowany. W przypadku wyboru kwiatów dla młodszych możemy zaszaleć z barwą i kształtem kompozycji. Jeśli dobrze znamy osobę, której chcemy wręczyć bukiet, war-to wybrać jej ulubione kwiaty i zadbać o odpowiednią kolorystykę.
Jak dobrać kwiaty do okazji?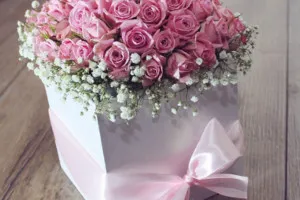 Okazji jest wiele, ale nie ma jednak jednego, idealnego bukietu gratulacyjnego, ponieważ każda sytuacja się różni. Podczas zakończenia studiów i obrony pracy dyplomowej można zdecydować się na kwiaty eleganckie, które podkreślają powagę całej uroczystości. Mogą to być róże lub mieczyki w kompozycji z innymi kwiatami lub żółte gerbery oznaczające zwycięstwo i symbolizujące dobrą energię oraz optymizm. Gdy chcesz pogratulować Młodej Parze zdecyduj się na kwiaty w jasnych kolorach. Odpowiednie będą róże - symbol miłości i lilie oznaczające czystość, niewinność i najlepsze życzenia. Dla świeżo upieczonych rodziców polecamy delikatne i subtelne wiązanki. Tutaj niezwykle ważny jest przede wszystkim dobór kolorystyki bukietu. Jeżeli urodziła się dziewczynka to idealnym rozwiązaniem jest użycie niewinnej i czystej bieli w połączeniu z pudrowym różem, który symbolizuje piękno, radość i młodość. W przypadku chłopca proponujemy zostać przy bieli, ale róż zmieńmy na błękit, który przyniesie pogodę ducha i spokój. Urokliwym połączeniem będzie tu użycie konwalii, margaretek, drobnych róż, stokrotek, niezapominajek czy chabrów.
Jak widać możliwości jest wiele. Należy tylko zastanowić się, które rozwiązanie będzie dla Ciebie najkorzystniejsze. Jeśli wahasz się czy twój wybór będzie słuszny, możesz zdecydować się na je-den z gotowych bukietów gratulacyjnych kwiaciarni internetowej, który zostanie doręczony na wskazany przez Ciebie adres szybko i wygodnie.