1 kwietnia to z całą pewnością jedna z najbardziej żartobliwych dat w roku. Tego dnia wszyscy, bez względu na wiek, otrzymują przyzwolenie na robienie psikusów i opowiadanie żartów. Gdzie rozpoczęła się historia Prima Aprilis i w jaki sposób obchodzimy to święto współcześnie?
Co to jest Prima Aprilis?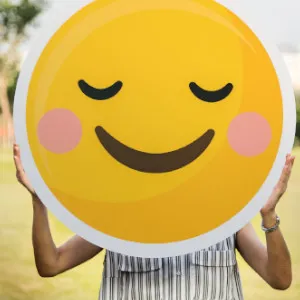 Obchodzony przez ludzi na całym świecie Prima Aprilis rozpoczyna najbardziej wiosenny miesiąc w roku. Nazwa święta pochodzi z języka łacińskiego i oznacza tradycyjne określenie pierwszego dnia kwietnia. Lokalnie określa się je także w inny sposób, dla przykładu w krajach anglojęzycznych jako Dzień Głupców (April Fools' Day), we Francji jako Dzień Kwietniowej Ryby, natomiast w Rosji potocznie mówi się o Dniu Śmiechu. Istotą radosnego obchodzenia tego radosnego dnia jest przede wszystkim żartobliwe oszukiwanie innych osób i celowe wprowadzanie ich w błąd. Kultywowanie tego zwyczaju można zauważyć między innymi w mediach, które 1 kwietnia przekazują specjalnie spreparowane, często absurdalne wiadomości.
Historia Prima Aprilis
Trudno jednoznacznie określić kiedy i gdzie zaczęto świętować Prima Aprilis, jednakże wiele przesłanek wskazuje na to, że dzień żartów obchodzono już w czasach starorzymskich. Ówczesne zwyczaje wiązały się głównie ze świętem Fortuny Virilis i Cerialiami, podczas którego oglądano popisy komików, występy przebierańców, a także tańczono na ulicach. Popularnym elementem żartobliwej atmosfery było przyzwolenie na ubieranie damskich okryć i peruk przez mężczyzn. W średniowieczu 1 kwietnia w Paryżu witano z kolei Nowy Rok i organizowano huczne przyjęcia.
Prima Aprilis na świecie
Jedna z najciekawszych primaaprilisowych tradycji jest kultywowana we Francji, gdzie przez cały dzień ludzie starają się płatać sobie wzajemnie figle, a najmłodsi próbują przyczepić dla żartu papierowe ryby do pleców napotkanych osób. Z kolei w Niemczech 1 kwietnia liczy się umiejętne wyprowadzenia najbliższych w pole, a następnie zdemaskowanie swojego drobnego oszusta za pomocą okrzyku "April, April!". W naszym kraju obchodzenie Prima Aprilis łączy się z opowiadaniem nieprawdopodobnych historii, pozwalaniem sobie na większą swobodę w żartach i robieniu innym niegroźnych kawałów.
Pierwszy kwietnia to szczególna data, kojarząca się ze śmiechem i wiosenną energią. Tego dnia warto przygotować dla rodziny i znajomych niebanalne żarty, które na długo zapadną im w pamięci. Im bardziej ciekawa i oryginalna będzie nasza historia lub psikus, tym większa radość ogarnie wszystkich wokół.