Hiacynty to jedne z najpiękniejszych wiosennych kwiatów, które nie tylko zachwycają swym okazałym wyglądem, lecz także pięknie pachną. Można je trzymać w domu, w doniczce lub w wazonie albo posadzić we własnym ogrodzie. Z pewnością wszystkie osoby, które wygrały cebulki w "Akcji Hiacynt", powinny zapoznać się z tym artykułem, żeby odpowiednio dbać o swoje kwiaty!
Jak przygotować się do sadzenia?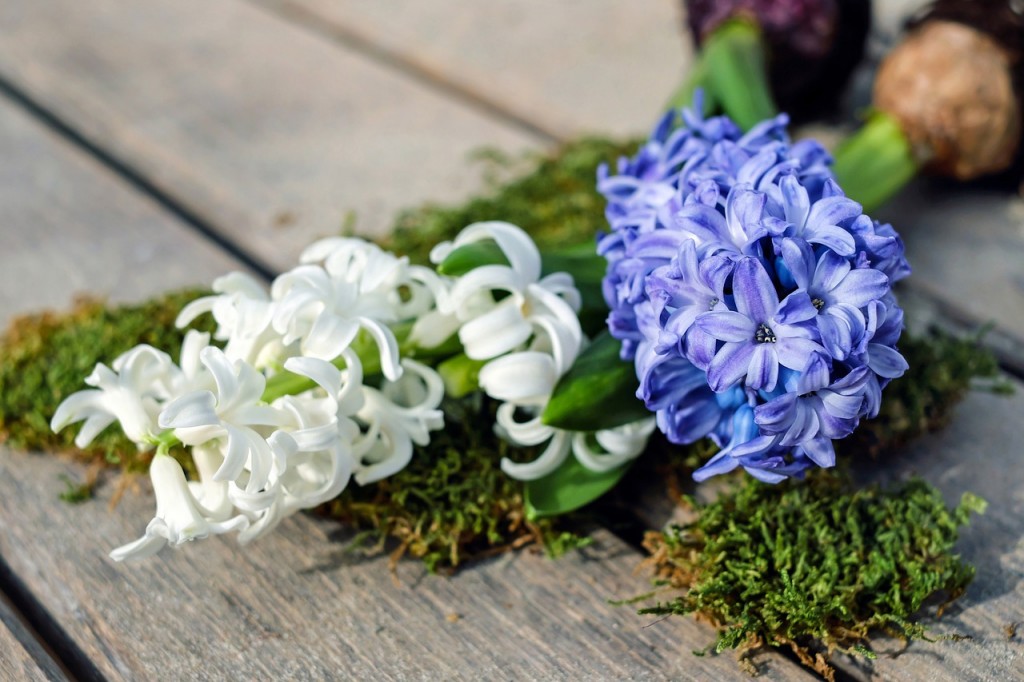 Cebulki hiacyntów mają obwód sięgający nawet do 20 cm, muszą być zdrowe i nie mogą mieć śladów pleśni - dla pewności przed posadzeniem można je spryskać środkiem grzybobójczym. Kwiaty te najlepiej rosną w glebie lekkiej, dobrze przepuszczalnej i żyznej, dlatego należy odpowiednio przygotować ziemię pod upra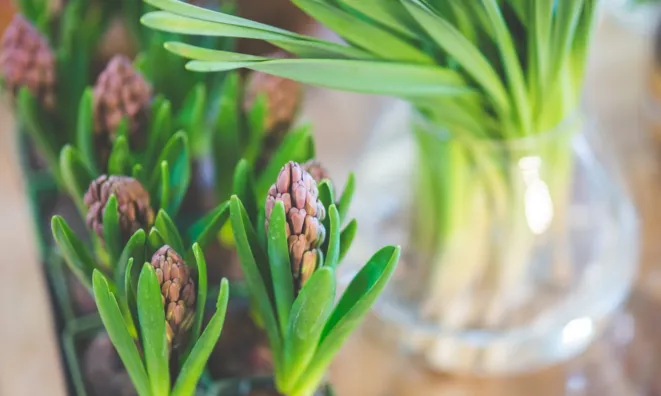 wę. Powinna ona być lekko spulchniona, a w razie potrzeby można dodać do niej trochę piasku. Hiacynty przede wszystkim uwielbiają słońce, ale w półcieniu na szczęście także sobie dobrze poradzą. Jeśli sadzimy większą ich liczbę, należy oddzielić je od siebie o około 10 cm. Należy zwrócić szczególną uwagę na ich rozstawienie - hiacyntów nie powinno sadzić się rzędami, lecz w grupach 5-15 sztuk jednego rodzaju, a każdą cebulkę trzeba wkopać na głębokość 10-12 cm.
Pielęgnacja i nawożenie
Hiacynty nie przepadają za dużą ilością wody, ponieważ może to doprowadzić gnicia cebulek. W początkowej fazie dobrze jest naw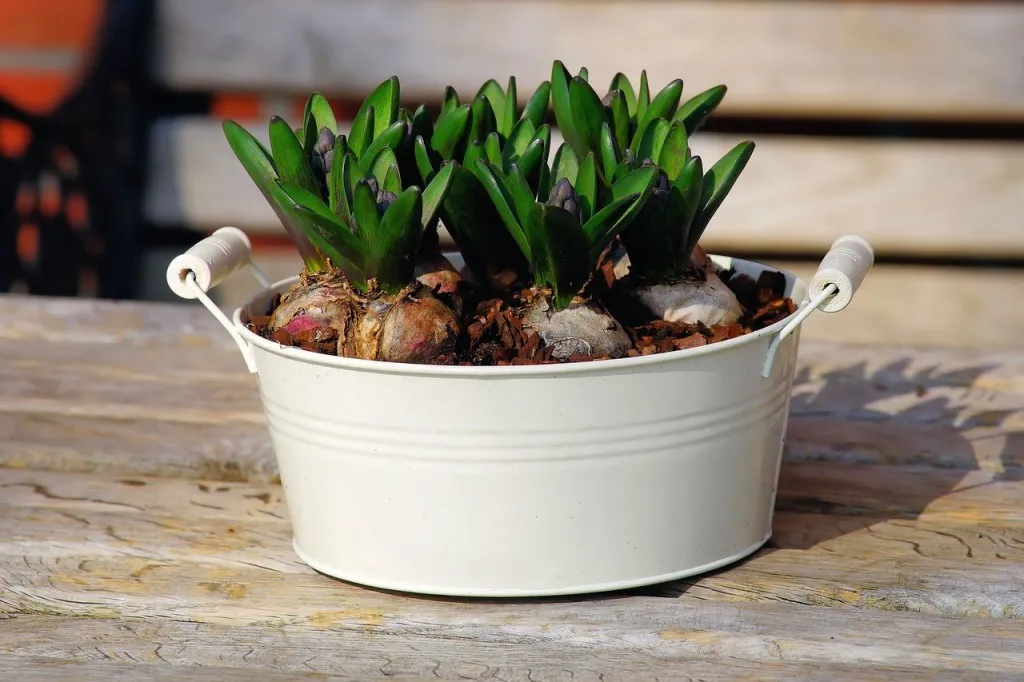 ozić je preparatami granulowanymi lub saletrą amonową. Po przekwitnięciu należy zebrać brązowe liście, aby nie zabierały energii tworzącej się na nowo roślinie. Hiacynty przy odpowiedniej pielęgnacji mogą zdobić ogród nawet przez 3-5 lat. Można zdecydować, czy kwitnące hiacynty pozostawi się przed domem, czy zabierze do domu i zrobi z nich piękny bukiet. W okresie wiosennym na pewno sprawdzą się jako ozdoba doniczkowa, dlatego dobrze jest je wykopać razem z korzeniem i włożyć na przykład do modnej, metalowej doniczki, a następnie przyozdobić wedle uznania.
Rozmnażanie hiacyntów
Kwiaty te można rozmnożyć na dwa sposoby, a pierwszym z nich jest oddzielenie młodych cebulek od cebuli-matki. Wówczas uzyskamy kolejne bulwy, które można będzie posadzić w wybranym miejscu. Inna metoda to zebranie nasion. Gdy kwiaty osiągną już dojrzałość i zostaną zapylone przez owady, będzie można wyraźnie dostrzec czarne nasiona, których zebranie umożliwi otrzymanie nowych roślin.
Hiacynty mogą być wspaniałą ozdobą ogrodu, a także mieszkania, trzeba im jednak poświęcić trochę uwagi. Trud z pewnością zostanie wynagrodzony pięknym widokiem i cudownym zapachem.