Nadejście jesieni często kojarzy nam się z chłodniejszym powietrzem i zmianą kolorystyki otoczenia. Jesień raczy nas pomarańczą, intensywną żółcią i uspokajającym brązem. To okres, w którym kwiaty, a przynajmniej znakomita ich większość, żegnają nas na ten zimny czas.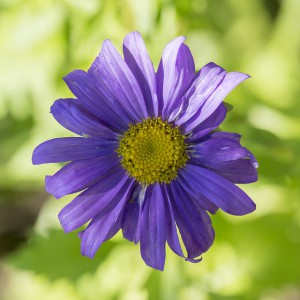 Całe szczęście regułę potwierdza wyjątek i w tym przypadku nazywa się on Aster. Jest to rodzaj roślin okrytonasiennych należący do rodziny astrowatych. Aktualnie zalicza się do niego ok. 200-250 gatunków, występujących głównie na terenach o klimacie raczej umiarkowanym. Nazwa Aster (astér), wywodzi się ze starożytnej Grecji i oznacza gwiazdę. Roślinom tym została przypisana zapewne z powodu kształtu jej koszyczka kwiatowego.
Kwiaty te cieszą się wielką popularnością w naszych ogródkach. Duża liczba odmian i ich mieszanek sprawia, że każda znajdzie swoich fanów. Paleta ich zabarwienia jest dość szeroka. Napotkać możemy zarówno astry czerwone, purpurowe czy różowe, jak i niebieskie lub białe. Wysokość również zależy od konkretnego gatunku. Tak więc w tej roślinnej rodzinie natkniemy się zarówno na miniaturowe roślinki tworzące rozłogi, jak i kwiaty wyrastające na długich łodyżkach osiągających do ok. 1, 8 metra wysokości. Ich łatwość w uprawie, wytrzymałość (mrozoodporność), w połączeniu z obfitością i pięknem w porze kwitnienia sprawiają, że kwiaty te są idealne dla początkujących przydomowych ogrodników.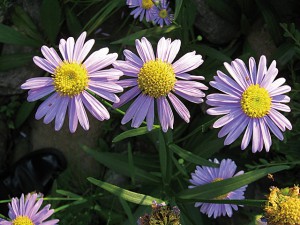 Astry lubią miejsca słoneczne i lekko osłonięte od wiatru. Większość odmian nie jest zbyt wymagająca jeśli chodzi o glebę, aczkolwiek niektóre z nich preferują ziemię dość wilgotną (np. astry nowoangielskie czy krzaczaste) . Inne natomiast będą się czuć o wiele lepiej na podłożu bardziej suchym (np. wrzosolistne). Odpowiednio zadbane astry odwdzięczą nam się swoim radosnym kolorowym wyglądem podczas jesiennych miesięcy.