Październik to czas na pełny rozkwit nie tylko jesieni, ale także goździków – kwiatów, które symbolizują przede wszystkim podziw i uznanie. Sprawdzą się zarówno w klasycznych bukietach, jak i eleganckich pudełkach zwanych Flowerboxami. W ten sposób zyskują zupełnie nowy odbiór – ale o tym piszemy Wam poniżej.
Kwiaty na dobry początek jesieni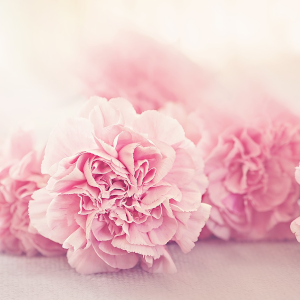 Sezon jesienny warto rozpocząć od rozeznania, które rośliny sprawdzą się idealnie na tę porę. Goździki to kwiaty wyjątkowe – choć w sprzedaży dostępne są cały rok, to ich główne kwitnienie przypada na czerwiec i październik. Swoją popularność zawdzięczają nie tylko atrakcyjnemu wyglądowi, który przykuwa niejedno spojrzenie, ale także stosunkowo niskiej cenie. Mimo to są bardzo wytrzymałe – każdy, kto kiedyś udekorował swój dom bukietem goździków, może potwierdzić, że będą świeże i zdrowe przez 3 tygodnie podczas stania w wazonie z uwzględnieniem codziennej wymiany wody. Radzą sobie także z wysoką temperaturą. Warto wiedzieć, że dobrej jakości goździki można poznać przede wszystkim po sztywnych łodygach, które się nie łamią i po tym, że nie są wiotkie. Ta cecha pozwala na komponowanie ich w bukietach oraz dekoracjach – sprawdzą się idealnie, ponieważ nie zniszczą się od przekładania i dążenia do stworzenia kompozycji idealnej. W zależności od gatunku mogą mieć piękny, intensywny zapach, który będzie unosił się w całym pomieszczeniu lub będą go pozbawione. Goździki to kwiaty nadzwyczajne także ze względu na bogatą symbolikę. Białe oznaczają uznanie i wdzięczność, kremowe – nieśmiałość, podczas gdy czerwone są oznaką gorącej i namiętnej miłości. Żółte kwiaty wyrażają radość, a różowe – śmiałość.
Dlaczego właśnie Flowerbox?
To oryginalne rozwiązanie zaskakuje przede wszystkim elegancją, która jest jego motywem przewodnim. Dołożono wszelkich starań, by precyzyjnie zaprojektowane opakowanie sprawdziło się jako ozdoba i dekoracja każdego pomieszczenia. Zalety Flowerboxu na tym się nie kończą! Pudełko pozwala utrzymać świeżość jeszcze dłużej – w środku są fiolki z wodą, do których włożono łodygi, by rośliny miały do niej ciągły dostęp. Goździki same w sobie są kwiatami bardzo wytrzymałymi, ale Flowerbox dodatkowo przedłuża ich żywotność, pozwalając na uzyskanie pięknej, żywej dekoracji. Dodatkowym atutem jest to, że kwiaty w pudełku nie wymagają podlewania – dzięki temu nie trzeba się martwić, by każdego dnia pamiętać o nawadnianiu roślin. To wygodne rozwiązanie w sam raz dla zapominalskich! Mogą występować pojedynczo lub w zestawie z pluszowym misiem – dzięki temu dodatkowi całość będzie wydawać się jeszcze bardziej delikatna.
Czasem warto postawić na nowsze rozwiązania – iść z duchem czasu i wykorzystać goździki w eleganckim Flowerboxie jako zaskakujący prezent w ramach podziękowania za współpracę lub dla ukochanej osoby. Ten pomysł to gwarancja zadowolenia i uśmiechu, który podczas każdej okazji jest bezcennym wyrazem wdzięczności.