16 października obchodzimy Dzień Szefa i jest to doskonała okazja, aby podziękować swoim szefom i szefowym za to, co dla nas robią i zrozumieć ile nerwów ich to kosztuje. Dzień szefa ma bardzo ciekawą historię i warto ją poznać, aby nie zapomnieć o tym wyjątkowym dniu.
Historia Dnia Szefa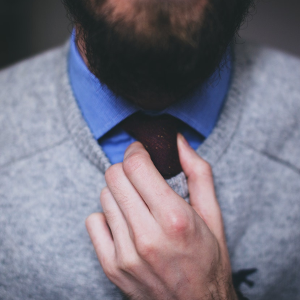 Dzień Szefa został zarejestrowany w latach 50. XX wieku przez Patricię Haroski, która była sekretarką w firmie ubezpieczeniowej w Illinois. Szefem był jej ojciec, a 16 października obchodził on swoje urodziny. Prawdopodobnie był to najlepszy prezent, jaki Haroski mogła podarować swojemu ojcu. Ustanowienie Dnia Szefa miało być szansą na podziękowanie szefowi za jego pracę i okazanie wyrazów uznania bez oskarżania o sztuczne podlizywanie się. Ponadto sekretarka chciała w ten sposób poprawić relacje między pracownikami i menedżerami.
Jakie kwiaty dla szefa?
Świetnym prezentem dla szefa z okazji jego święta będą kwiaty. Jako, że jesień w pełni trwa warto postawić na kwiaty wpisujące się kolorystycznie w tę porę roku. Spośród dostępnych bukietów można wybrać herbaciane, żółte lub czerwone róże, bordowe goździki, proso, liść orzecha, jarzębinę, hypercium oraz kolorowe liście, które stanowić będą piękne dopełnienie kwiatowej kompozycji. Wśród ciepłych jesiennych kwiatów znajdziemy także czerwone i żółte gerbery, margaretki oraz wrzosy. Do eleganckiej kompozycji można nawet wpleść jabłka, które nadadzą prawdziwie jesienny charakter.
A jeśli nie kwiaty to…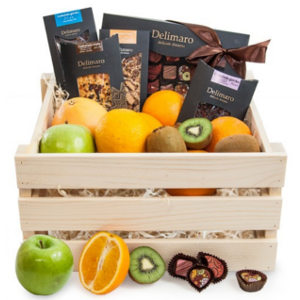 Kwiaciarnia internetowa oferuje alternatywne niespodzianki, jeżeli kwiaty okażą się nie być dobrym pomysłem. Specjalnie dla szefa smakosza niespodzianką okazać się może kosz prezentowy, zawierający kawę, czekoladę, syropy owocowe, praliny oraz ciastka. Jeśli jednak szef woli zdrowe przekąski, to skrzynka owoców będzie strzałem w dziesiątkę. W takim eleganckim owocowym prezencie znajdziemy winogrona, grejpfruty, limonki, cytryny, ananasa, banany, pomarańcze, melona, jabłka i śliwki. Dodatkiem do owoców mogą być słodkie i wytrawne Martini, Metaxa lub cydr. Jednak słodka niespodzianka w postaci tortu, którą będzie mógł skosztować każdy jest świetnym pomysłem w niewielkich firmach. W kwiaciarni internetowej dostępne są bezy, kruche ciasta, biszkopty, ciasta makowe, masy czekoladowe, kakaowe oraz keksowe. Każdy znajdzie coś dla swojego szefa i może mieć pewność, że upominek przyjedzie na czas.
Pomimo tego, że Dzień Szefa nie jest popularnym świętem w Polsce, to warto sprawić szefowi wielką niespodziankę i dać poczucie wyjątkowości. Głowa firmy z pewnością doceni miły gest.