23. czerwca obchodzone jest w Polsce ważne święto - Dzień Ojca. To święto znane jest prawie na całym świecie, a pochodzi ze Stanów Zjednoczonych. W większości krajów Dzień Ojca obchodzony jest w trzecią niedzielę czerwca, czyli w tym roku, 20-tego czerwca. To wspaniała okazja, by pokazać Tacie, jak dużą rolę pełni w naszym życiu.
"Tato miły, dobrotliwy,
bądź wesoły i szczęśliwy,
niech Ci wszystko dobre służy,
żyj spokojnie i bez burzy."
Ciekawostką może okazać się fakt, iż w krajach arabskich Dzień Ojca obchodzony jest w pierwszy dzień lata, natomiast Dzień Matki świętuje się pierwszego dnia wiosny. W Australii YMCA (z ang. Young Men's Christian Association ? Związek Chrześcijańskiej Młodzieży Męskiej) honoruje najlepszych ojców we wszystkich stanach tegoż kraju. W Nepalu święto nazywane jest Buwaako mukh herne din tłumaczone jako "Dzień patrzenia na twarz Ojca".
Ojcowie odbywają ogromną rolę w życiu rodzinnym. Mają istotny wpływ na budowanie więzi w rodzinie i społeczeństwie. Ojcowie uczą dzieci odwagi i pewności siebie. To z ojcem dzieci wybierają się na wyprawy pełne przygód, np. na ryby czy na biwak. Maluchy rozmawiając między sobą często wspominają, czego dowiedzieli się, i gdzie byli z tatą. Zaangażowanie ojców w wychowanie dzieci prowadzi do lepszych wyników w szkole i mniejszych problemów z zachowaniem, co potwierdzają badania.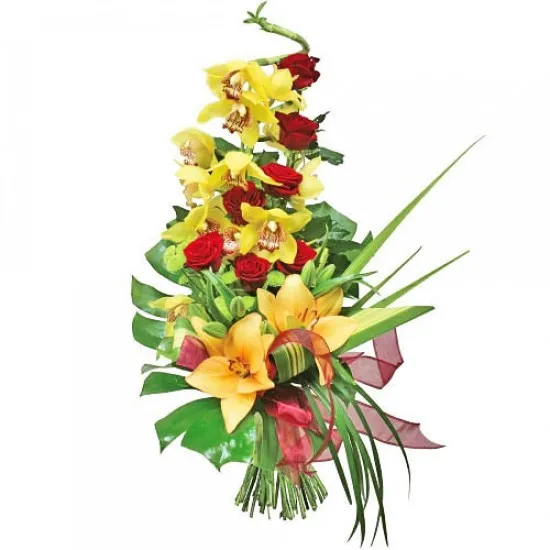 Niestety Dzień Ojca nie jest tak hucznie obchodzony jak Dzień Matki, a przecież rola ojca jest niezwykle ważna w rozwoju dziecka. Zwyczajowo składane są wtedy życzenia, czasem kupowane drobne upominki. Poczta Kwiatowa? przygotowała specjalną kolekcję bukietów i prezentów właśnie na ten dzień.
Na Dzień Ojca polecamy prezenty: słodkości, likiery, wina oraz gotowe kosze prezentowe dla każdego Tatusia. Warto także przesłać gustowny bukiet - w dzisiejszych czasach coraz częściej daruje się kwiaty mężczyznom, szczególnie gdy są to mężczyźni nam najbliżsi. Gwarantujemy, że taki podarunek zapewni Tatę o uczuciu, jakim darzy go dziecko.