14 października to bardzo ważna data dla wszystkich uczniów i pedagogów, gdyż właśnie wtedy przypada Dzień Nauczyciela. Każdy ma szansę z tej okazji osobiście podziękować za przekazywaną wiedzę i sprawowaną opiekę, zwłaszcza, że często nie bywa to takie łatwe. No właśnie, to jeden z tych momentów, kiedy floryści mają pełne ręce roboty - pozostaje zadać sobie pytanie: jaki bukiet będzie najlepszy na tę wyjątkową okazję?
Kwiaty sezonowe
Najlepszym wyborem są jesienne kompozycje z kwiatów sezonowych. W październiku można postawić na tradycyjne różnokolorowe goździki, idealnie nadające się do polnych kompozycji jaskry czy okazale wyglądające kaliny. Amarantus dzięki swojemu nietypowemu wyglądowi i intensywnej barwie będzie elegancką ozdobą, z kolei astry to kwiaty znane z jesiennych, działkowych klombów, którymi warto zaakcentować październikowy bukiet.
Trwałość roślin
Największą trwałość wykazują rośliny doniczkowe, dlatego warto zastanowić się nad zakupem kwiatów, które przetrwają miesiące. Do najbardziej popularnych należą dostojnie wyglądające storczyki, które dopasują się do stylistyki każdego wnętrza. Można jednak wybrać coś mniej szablonowego - egzotycznie wyglądający skrzydłokwiat czy fantazyjna echmea wstęgowata będą zaskakującym podarunkiem.
Osoby, które są jednak zwolennikami kwiatów ciętych powinny zwrócić uwagę na trwałość roślin tworzących kompozycję - nierzadko muszą wytrzymać długie godziny w ciepłych pomieszczeniach, a w czasie transportu czeka je gwałtowna zmiana temperatury. W takich warunkach najlepiej sprawdzają się: goździki, słoneczniki, lilie czy różnokolorowe margerytki.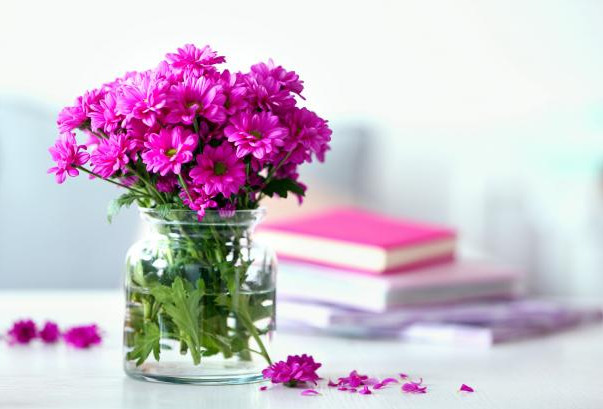 Niekonwencjonalne bukiety
Jeżeli zrezygnujecie z kwiatów doniczkowych, warto by pomyśleć o nietypowej formie kompozycji. Tradycyjne bukiety można zastąpić tymi o bardziej "zbitej" formie tworzącej kulę. Dobrym pomysłem jest planowany misz-masz będący połączeniem różnego rodzaju kwiatów, ozdób i kolorów, a coraz większą popularnością cieszą się bukiety w koszach, które zawsze wyglądają okazale i nietypowo.
Przede wszystkim liczy się oryginalność, więc do wykonania kwiatowej kompozycji można wykorzystać również kredki i ołówki. Wystarczy otoczyć nimi łodygi roślin, tworząc tym samym nietypowy uchwyt. Floryści mają wiele pomysłów, dlatego warto pozwolić im wykorzystać wyobraźnię, by zaskoczyć nauczycieli ciekawymi wiązankami, które zostaną zapamiętane na długie lata.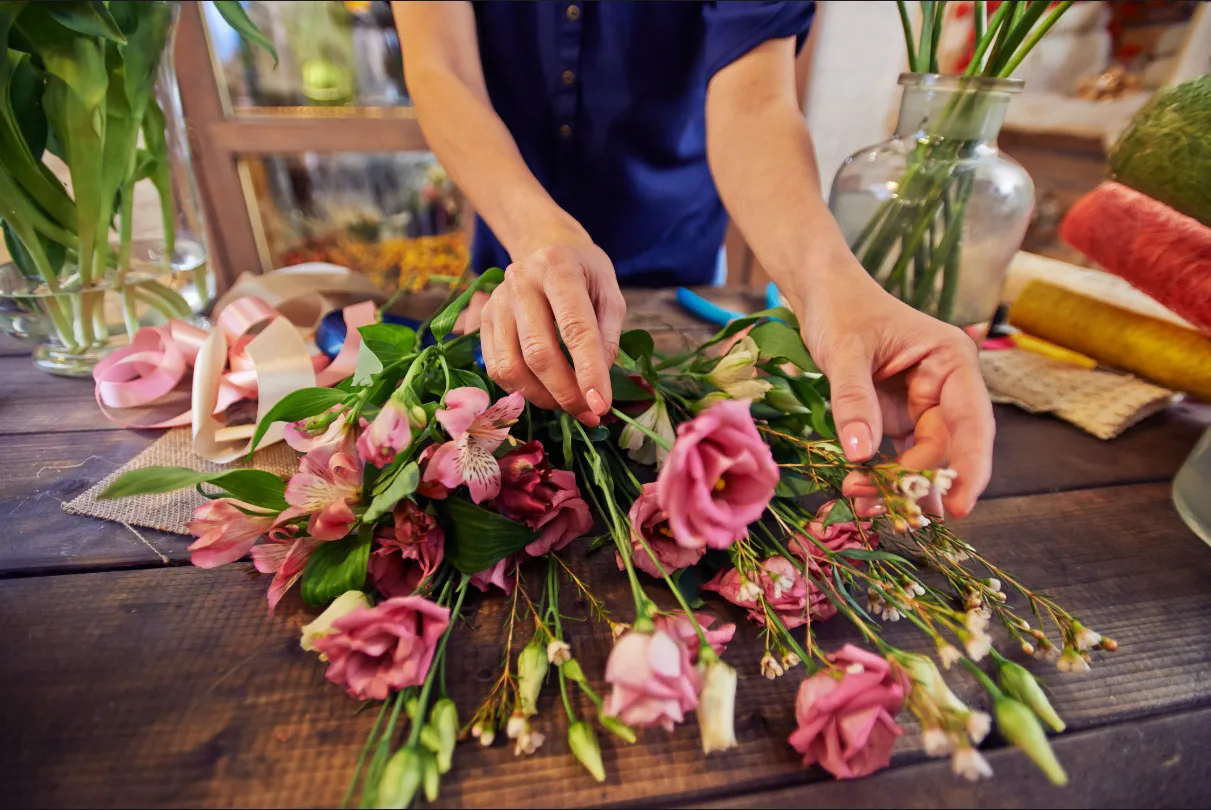 Najłatwiejszym sposobem na wywołanie czyjegoś uśmiechu jest wręczenie kwiatów. Nauczyciele na pewno docenią ten dowód pamięci niezależnie od tego, czy wybierze się tradycyjne bukiety, oryginalne kompozycje czy roślinę doniczkową. Zwykle zbiórki klasowe z przeznaczeniem na ten cel rozpoczynają się na długo przed Dniem Nauczyciela, jednak jeśli kwiaty będą potrzebne w sytuacji "last minute", warto skorzystać z Poczty Kwiatowej. To gwarancja szybkiej realizacji zamówienia, a dostarczenie bukietu do rąk własnych pedagoga z pewnością wywoła niemałe zaskoczenie.