Kwiaty od wieków są niezawodnym podarunkiem ? dawanym z okazji lub bez niej, jako dodatek lub jako prezent samodzielny. Wyjątkowości dostarczonemu przez kuriera bukietu dodaje załączony bilecik. Tych kilka słów sprawia, że bukiet staje się bardziej osobisty, a jego odbiorca czuje się naprawdę wyjątkowo.
Okazji do obdarowywania kwiatami nie tylko członków rodziny, ale też bliższych i dalszych znajomych jest wiele. Bukiet kwiatów to nie tylko dobry pomysł na prezent, ale także na zażeganie konfliktu ?  zniewalająca wiązanka to zawsze niezawodny sposób na powiedzenie ?przepraszam?. Spontaniczne podarowanie kobiecie kwiatowej przesyłki zawsze zapali w jej oczach iskry, które uszczęśliwią zarówno ją, jak i obdarowującego mężczyznę.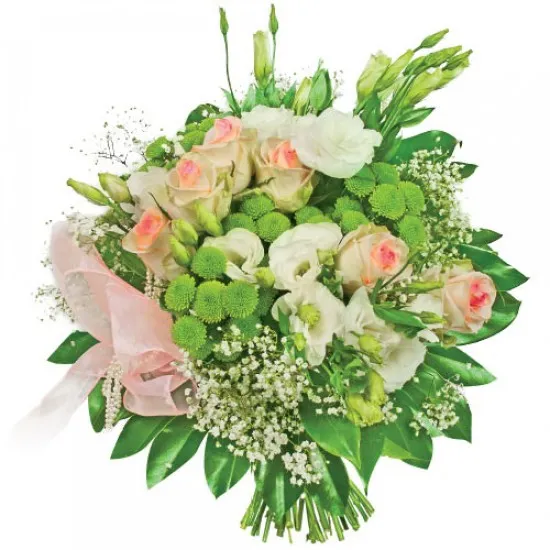 Kwiaty to również świetny pomysł na wyrażenie gratulacji. Warto powitać na świecie nowo narodzonego malucha, dzieląc się pięknem otaczającego świata za pomocą kwiatów, a w ten sposób przesłać również gratulacje świeżo upieczonym rodzicom. Każdą rodzinną uroczystość taką jak komunia, rocznice urodzin, imieniny, zaręczyny, ślub można uświetnić przesyłając niepowtarzalny bukiet. Również w obliczu śmierci ? pozwolą okazać solidarność z pogrążonymi w żałobie bliskimi.
Wysyłając kwiaty z pomocą Poczty Kwiatowej?, warto skorzystać z możliwości dołączenia do nich bileciku, w którym można zamieścić kilka niepowtarzalnych słów.
Tekst bileciku zależy przede wszystkim od wzajemnych relacji osób ? może mieć formę oficjalną lub prywatną. Przede wszystkim powinien on trafnie oddawać powód wręczenia upominku. Można w nim zawrzeć podziękowania, życzenia, przeprosiny czy gratulacje ? napisane własnymi, płynącymi prosto z serca słowami lub z wykorzystaniem cytatu. W przypadku problemów z wyrażeniem własnych myśli i uczuć, istnieje także ewentualność skorzystania z gotowych życzeń na wybraną okazję.
Często w relacjach międzyludzkich, kwiaty wyrażają najgorętsze uczucie. Można wysłać odbiorcy bukiet w formie niespodzianki, załączając bilecik z miłą wiadomością, ale niekoniecznie wyjawiając tożsamość nadawcy bukietu. To doskonały sposób, aby uszczęśliwić i zaciekawić drogą sercu osobę, wywołując uśmiech na jej twarzy.
Kwiaty to najlepszy prezent. Sprawią przyjemność każdemu bez względu na wiek i płeć. Jako wyraz sympatii i życzliwości zawsze przyniosą sporą dawkę przyjemności i zadowolenia. Dostarczone wraz z dołączonym bilecikiem, wypełnionym porcją osobistych i właściwie dobranych słów, sprawią, że chwila ich otrzymania stanie się niezapomnianą i wyjątkową.