Dla większości osób głównym motywem do hodowania roślin doniczkowych jest to, że stanowią ozdobę domowych kątów. Niewiele osób zdaje sobie jednak sprawę z tego, że oprócz walorów wizualnych, z pozoru ?zwykłe? kwiaty w dużej mierze mogą przyczynić się także do polepszenia samopoczucia, a nawet zdrowia.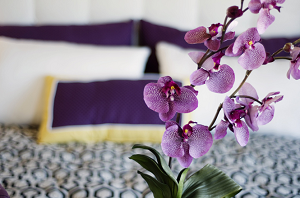 Przede wszystkim rośliny to producenci tlenu - tego uczy się dzieci od najmłodszych lat. W ciągu dnia w wyniku fotosyntezy pochłaniają szkodliwy dla człowieka dwutlenek węgla oraz wodór, jednocześnie wydzielając tlen. Należy jednak pamiętać, że proces ten nie może się odbyć bez odpowiedniej ilości światła. W nocy większość roślin zaczyna ?oddychać?, zabierając tlen z powietrza, co zdecydowanie nie sprzyja spokojnemu i regenerującemu snu. W związku z tym w sypialniach najlepiej hodować kwiaty, które posiadają zdolność produkcji tlenu i redukcji CO2 w nocy. Należą do nich: aloes drzewiasty, kaktus bożonarodzeniowy i wielkanocny, sansewieria gwinejska oraz storczyk, którego można również znaleźć w ofercie Poczty Kwiatowej.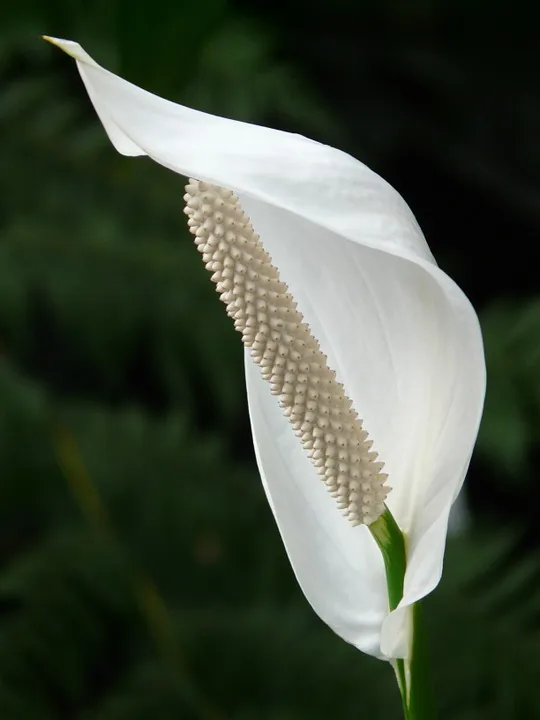 Oprócz produkcji tlenu, rośliny doniczkowe pełnią także funkcję "pochłaniaczy" szkodliwych substancji. Przyczyniają się także do blokowania rozwoju pleśni oraz nawilżają powietrze. Na domowych segmentach i parapetach powinny pojawić się między innymi bluszcz pospolity, dracena, figowiec sprężysty, paprotka, czy spathiphyllum, czyli skrzydłokwiat (również dostępny w ofercie PK). Rośliny te są łatwe w uprawie i nie wymagają wiele uwagi. Warto wziąć to pod uwagę, zwłaszcza mając świadomość, jak wiele niekorzystnych dla organizmu człowieka substancji wytwarza się chociażby podczas pracy urządzeń elektrycznych.
Pozytywny wpływ na samopoczucie i zdrowie mają także aromaty, jakie wydzielają rośliny doniczkowe. Zapach jaśminu lekarskiego, szczególnie intensywny podczas kwitnienia, działa relaksująco i antydepresyjnie. Aromaty, jakie wydziela drzewko pomarańczowe posiadają z kolei zarówno działanie uspokajające, jak i poprawiające koncentrację. Do załagodzenia zmiennych stanów emocjonalnych zaś przyczyni się pelargonia.
Innych korzystnych dla człowieka właściwości roślin domowych nie trzeba się doszukiwać. Wielu naukowców twierdzi, że samo patrzenie na rośliny poprawia nastrój, uspokaja nerwy oraz przynosi ulgę zmęczonym oczom. Również we wschodniej sztuce aranżacji przestrzeni kwiaty odgrywają istotną rolę. Ich działanie uzależnia się między innymi od kształtu liści. Okrągłe, miękkie i cienkie odpowiedzialne są za wydzielanie łagodnych energii. Twarde, ostre i szpiczaste - motywują zaś do działania.
Mając świadomość korzystnego wpływu roślin na nastrój i samopoczucie, warto wzbogacić swoje mieszkanie o kilka nowych doniczek. Trzeba jednak pamiętać, by zwrócić uwagę na właściwości poszczególnych roślin, by jak w największym stopniu spełniały swą funkcję ? nie tylko tą dekoracyjną.