10 marca obchodzi się Dzień Mężczyzny. W ostatnim czasie święto to zyskało na popularności, ponieważ dorośli mężczyźni wolą obchodzić je, aniżeli Dzień Chłopaka. Warto z tej okazji kupić prezent dla mężczyzny, szczególnie, iż jest to idealny moment na odwdzięczenie się za piękny bukiet kwiatów na Dzień Kobiet, obchodzony dwa dni wcześniej.
Jaki prezent dla mężczyzny wybrać?
Mężczyźni lubią bardzo praktyczne prezenty. Wszystko zależy od budżetu, który można na to przeznaczyć. Niezależnie czy zdecyduje się na drogi zegarek, wysokiej jakości krawat czy skarpetki, prezent z okazji Dnia Mężczyzn 10 marca warto urozmaicić ładnym bukietem, który doceniają nie tylko kobiety. Idealnym kwiatem do wręczenia mężczyźnie jest słonecznik. Kojarzy się on ze szczęściem, słońcem i pozytywnymi emocjami. Kwiaty doceni szczególnie dorosły mężczyzna, dlatego będą dobrym dodatkiem do prezentu dla ojca czy dziadka.
Słodki prezent na Dzień Mężczyzn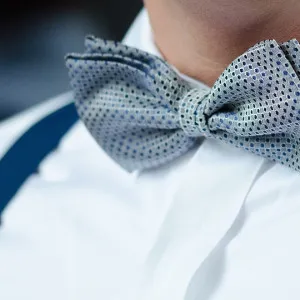 Idealnym i neutralnym prezentem dla mężczyzn będą również słodkości. To prezent, którym można się podzielić, a także zasmakować razem wieczorem przy ulubionym filmie. Warto postawić na jakość wybranych słodkości. Idealny będzie kosz prezentowy, który zawierać będzie czekolady, bombonierkę oraz praliny Lindt. Jeśli obdarowywana osoba preferuje ręcznie robione czekolady o wyjątkowych smakach, warto przemyśleć wybór skrzynki z produktami Delimaro wraz ze świeżymi owocami w ramach zdrowego kontrastu. Dla ukochanego warto kupić również romantyczne truskawki w czekoladzie, którym nikt nie jest w stanie odmówić.
Prezent dla mężczyzny na 10 marca
Dobrym i smacznym pomysłem, który można sprezentować mężczyźnie jest także kosz z wysokiej jakości kawą, herbatą albo alkoholem. Wszystko zależy od preferencji obdarowywanej osoby. Łatwo znaleźć można także gotowe pakiety, które zawierają wszystkie trzy rzeczy. Kto pogardziłby elegancko zapakowanym prosecco z herbatą premium oraz mieloną kawą? Taki kosz sprawdzi się na każdą okazję, nie tylko Dzień Mężczyzny. Dla bardziej wymagających mężczyzn warto wybrać Zestaw business class, który w swojej zawartości posiada dwie butelki wysokiej jakości whiskey oraz figi w czekoladzie, które idealnie przełamią gorzki smak alkoholu.
Obdarowywany mężczyzna z pewnością ucieszy się z prezentu podarowanego od serca, który udowodni mu, że się o nim myśli. W przypadku braku możliwości wręczenia prezentu osobiście bądź ograniczonego czasu, można wysłać mu prezent pod konkretny adres, dzięki kwiaciarni internetowej.