Jesień za pasem, a okazji do świętowania jest niemniej niż podczas innych pór roku: śluby, imieniny, urodziny, jubileusze i inne wyjątkowe chwile zawsze warto uczcić, a jednym z najprzyjemniejszych sposobów jest podarowanie bliskiej osobie kwiatów. Chryzantema to najpopularniejszy kwiat jesieni i wbrew stereotypom, wcale nie ze względu na Dzień Zaduszny! Dlaczego cieszy się taką popularnością?
Jesienna ozdoba ogrodów
Deszcze, coraz rzadsze widywanie słońca i krótszy dzień sprawiają, że jesień nie jest szczególnie lubianą porą roku. Posiadacze ogrodów mogą jednak poprawić swój nastrój, jeśli tylko zdecydują się na posadzenie w nich chryzantem. Te piękne kwiaty dotrwają do pierwszych mrozów, dlatego można stworzyć z nich wielobarwne rabaty przełamujące jesienną szarówkę.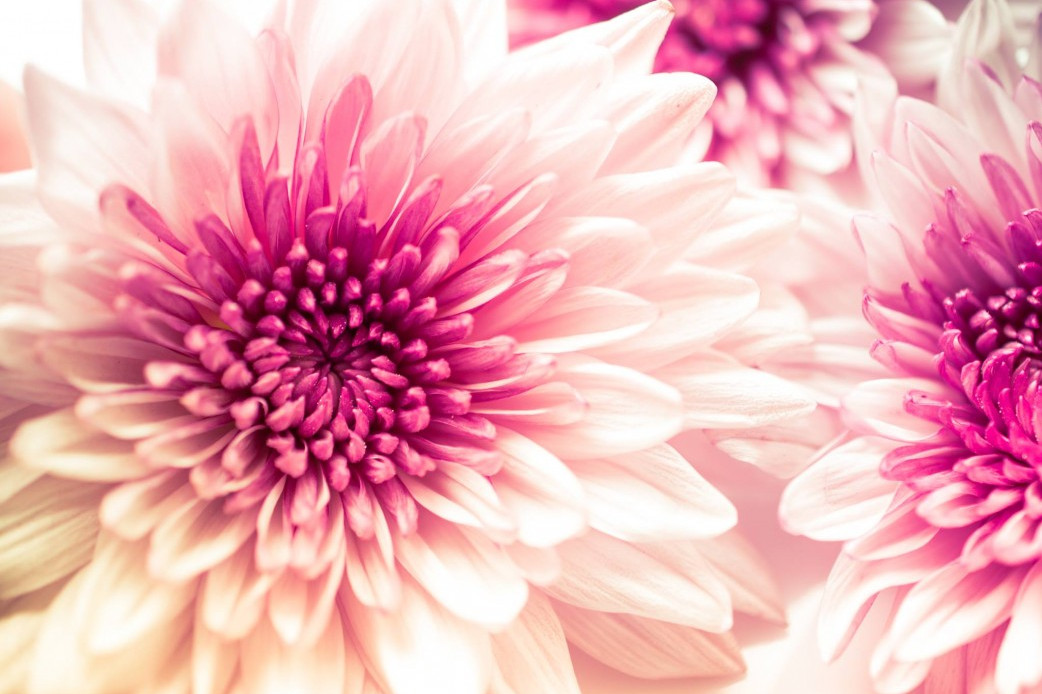 Nie tylko "złociste"
Pewnie wiele osób zabierających się do przeczytania tego artykułu pomyślało przez chwilę o słynnej piosence sprzed II wojny światowej - "chryzantemy złociste". Mimo skojarzeń, to właśnie szeroka gama kolorystyczna przyniosła tym kwiatom tak dużą popularność. Chętnie kupowane są chryzantemy bordowe, fioletowe, białe, żółte, pomarańczowe czy czerwone, ale istnieje o wiele więcej odcieni, a nawet kwiaty o wielobarwnych płatkach.
Jeden kwiat, różne oblicza
Najciekawszą cechą chryzantem jest fakt, że w zależności od gatunku mogą się całkowicie różnić. Jedne poprzez pierzasto rozłożone płatki przypominają gwiazdy, inne zwijają się w kwiatowe kule, a kolejne są drobne i gęsto rozmieszczone. Ten brak podobieństwa sprawia, że gdyby nie duża popularność, łatwo byłoby wziąć poszczególne gatunki za zupełnie różne kwiaty. Dzięki kształtom i wielkościom floryści mają "duże pole do popisu" podczas tworzenia kwiatowych kompozycji z chryzantem.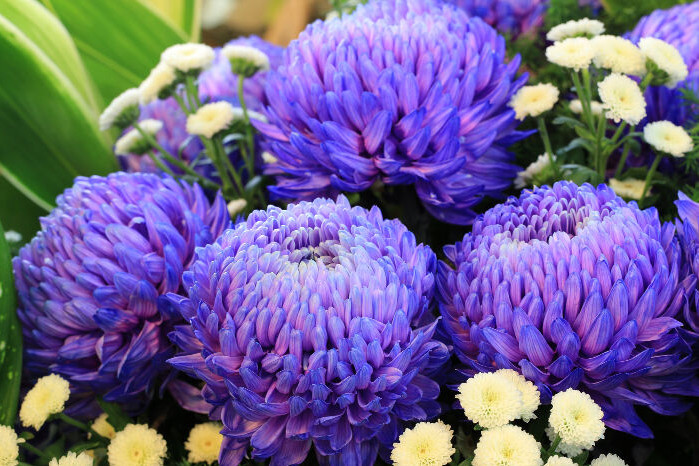 Nieograniczone możliwości
Z coraz większą radością zauważa się odchodzenie od traktowania chryzantem wyłącznie jako kwiatów funeralnych. Floryści chętnie bawią się ich różnorodnością tworząc wspaniałe bukiety, często ślubne, ale także oryginalne kompozycje. Do stworzenia ich wykorzystuje się naczynia i specjalnie przygotowane platformy, na których układa się fantazyjne kompozycje z wykorzystaniem chryzantem. Można układać je w pionie i wykorzystać w wystroju wnętrz, opleść naczynie gałązkami kwiatów dla uzyskania bardziej niedbałego efektu albo stworzyć wiszącą ozdobę z wykorzystaniem probówek. Niekonwencjonalne użycie naczyń i innych przedmiotów codziennego użytku świetnie rozwija kreatywność i na pewno stworzy wyjątkową ozdobę.
Nawiązywanie kwiatami wykorzystywanymi w bukiecie do pory roku jest zabiegiem chętnie stosowanym przez florystów. Nie tylko ze względu na dostępność roślin, ale także możliwość nietypowego podejścia do tworzonej kompozycji. Jesienią bezwzględnie królują chryzantemy, którymi specjaliści chętnie "bawią się" ze względu na wielość barw i form tych kwiatów. Dobrym pomysłem będzie obdarowanie nimi bliskiej osoby - efekt zaskoczenia osiągnie się szczególnie wtedy, gdy kwiaty przekaże doręczyciel Poczty Kwiatowej.