21 stycznia to dzień wszystkich Babć, to również doskonała okazja dla wnuków, aby podziękować za opiekę, troskę, najlepsze na świecie domowe przetwory i oczywiście życzyć wszystkiego co najlepsze. W tym wyjątkowym czasie, warto szczególnie zadbać o zdrowie i samopoczucie najbliższych seniorek.
Kwiatowa niespodzianka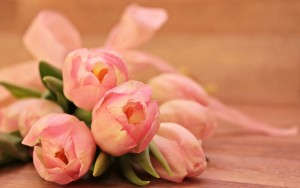 Która babcia nie lubi kwiatów? Kolorowy bukiet będzie doskonałym sposobem, aby pokazać, że oczywiście pamiętamy o jej święcie oraz chcemy sprawić jak największą radość. Stanowi to także dobry sposób na obdarowanie bliskiej osoby, kiedy mieszka w znacznej odległości. Styczeń jest miesiącem dominacji tulipanów, te piękne rośliny w zależności od koloru płatków mają przeróżną symbolikę. Szczególnie polecane są te w odcieniach różu, które mają wyrażać troskę, a także elektryzująco żółte, będące alegorią radości oraz przywodzące na myśl, utęsknione, promienie letniego słońca. Jeżeli Twoja babcia jest prawdziwą elegantką to wybierz klasyczne połączenie np. białych i czerwonych róż, to kompozycja mówiąca o miłości i wrażliwości na drugą osobę.Okres zimowy to czas kwitnienia fiołków alpejskich, jeśli szukasz prezentu dla miłośniczki doniczkowych bylin, przyjrzyj się tym niezwykłym roślinom, które są przystosowane do życia w wysokich Alpach, przyjmując przy tym piękne kształty i różnorodne kolory. Ponadto do takiej propozycji dołączony jest elegancki kosz, który posłuży za oryginalną dekorację np. salonu i będzie długo przypominał o miłym prezencie.
Dodatki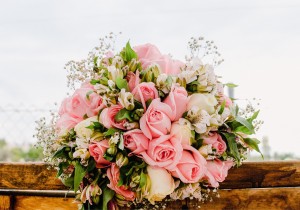 Do wybranego bukietu warto dołączyć drobiazg pokazujący jak bardzo zależy Ci na zdrowiu i witalności obdarowywanej osoby. Dobrym pomysłem są zdrowotne nalewki. Badania pokazują, iż okazjonalne wypicie niewielkiego kieliszka dobrze wpływa na trawienie i układ odpornościowy, zwłaszcza w okresie dużej zachorowalności na grypę. Natomiast wino odpowiedzialne jest za zwalczanie wolnych rodników, chroni przed miażdżycą i chorobami układu krwionośnego. Chcąc zatroszczyć się o ukochaną seniorkę podaruj jej zestaw witamin i minerałów, będący uzupełnieniem codziennej diety. Wszystkim wnukom zależy na jak najlepszej kondycji babć, zatem wybierz taki produkt, który zadba o profilaktykę serca, żył i tętnic, a także wspomoże działanie systemu immunologicznego.
Dla wielu seniorów zdrowie jest najważniejszą kwestią, wybierając prezent, który pokaże jak bardzo przejmujesz się ich kondycją, będzie dla nich bardzo miłym podarunkiem. Chcąc szczególnie umilić swojej ukochanej babci świętowanie tego wyjątkowego dla niej dnia, wybierz odpowiedni bukiet lub kosz kwiatów. Pamięć i troska to najlepsze co możesz jej podarować.