Niewielu zastanawia się, jakie znaczenie niosą ze sobą kwiaty, które wręczamy naszym bliskim. Najczęściej przy wyborze kierujemy się własnym gustem i preferencjami. Warto dowiedzieć się jakie kwiaty są odpowiednie na poszczególne okazje, które kolory wyrażają dane emocje, a jakie rośliny mogą zostać odebrane negatywnie.
Lato pełne kolorów
Od czerwca, przez lipiec i sierpień mamy okazję podziwiać piękno przyrody. Rośliny kwitną w najlepsze, łąki mienią się kolorami, a kwiaty na balkonach i ogrodach zachwycają każdego domownika. Lato to idealny moment, by wręczyć drugiej osobie piękny bukiet, nawet bez okazji. O tej porze roku wybór kwiatów jest naprawdę szeroki. Jeśli macie problem, jakie rośliny będą odpowiednie, śpieszymy z pomocą. Zapraszamy do zapoznania się z symboliką wybranych, letnich kwiatów.
Niewinna gerbera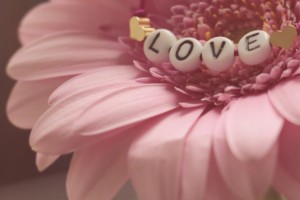 Gerbery to kwiaty, które przede wszystkim oznaczają lojalność i niewinność. Czerwone gerbery, podobnie jak róże wyrażają miłość, jednak nie są tak dosadne, i mogą być wyrazem miłości matczynej lub braterskiej. Kwiaty w kolorach pastelowych symbolizują delikatność, a żółte – zwycięstwo. Gerbery to odpowiednie kwiaty, gdy chcesz uczcić przyjście na świat nowego członka rodziny, czy przekazać drugiej osobie, że Twój świat jest dzięki niej piękniejszy.
Sympatyczne słoneczniki
Ten kwiat ma dwa znaczenia, z jednej strony oznacza dumę i pychę, ale z drugiej, radość i ciepło. Słoneczniki mimo swej dostojności są kwiatami prostymi, swojskimi, wzbudzającymi same pozytywne emocje. Słonecznik to kultowy, letni kwiat, który kojarzy się ze słońcem i piękną pogodą. Jeśli szukasz rośliny, która ma przekazać szczere i ciepłe emocje – słonecznik to najlepszy wybór. Kwiat ten sprawdzi się zarówno jako wyraz wdzięczności, prezent dla przyjaciela czy dla babci.
Dostojne lilie
Lilie to piękne i delikatne rośliny, które wyglądają dostojnie, ale symbolizują skromność i czystość. Roślina ta przez wielu utożsamiana jest z duchowością i świętością. Lilia jest również symbolem tych, którzy chcą zachować czystość do czasu ślubu. Rośliny te kojarzą się z wdziękiem i są uznawane za symbol miłości. Polecamy wybrać te kwiaty, gdy wybierasz się na ślub, lub gdy chcesz uczcić ważną okazję i podkreślić uczucie, jakim darzysz drugą osobę.
Wyrozumiała hortensja
Te skromne kwiaty emanują wyrozumiałością i niewinnością. Dzięki swojemu długiemu okresowi kwitnienia, hortensja udowadnia, że zawsze jest czas na przebaczenie oraz okazanie skruchy. Kwiaty te warto podarować osobie, której z całego serca chcemy życzyć wszystkiego, co najlepsze. Te rośliny są również idealnym rozwiązaniem, by powiedzieć przepraszam.
Ufny irys
Irys to roślina znana już w starożytności. Kwiaty te przede wszystkim były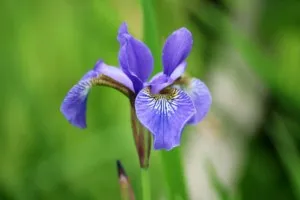 symbolem wiary i nadziei, a mężczyźni wręczali je kobietom, by podkreślić ich zalety i atuty. Rośliny te są bardzo efektowne, a ich znaczenie w szczególności zależy od koloru, bowiem kwitną niemal we wszystkich barwach tęczy. Gdy chcesz wręczyć bliskiej osobie kwiaty bez okazji, irysy będą najlepszym rozwiązaniem. Niezależnie od tego, jaki kolor wybierzesz, będą wzbudzać sympatię, niewinność oraz same pozytywne uczucia.
Śmiało korzystaj z uroków natury! Lato to najpiękniejsza pora roku, która zachwyca bogactwem kolorów, a także kształtów. Jeśli zbyt rzadko kupujesz swoim bliskim kwiaty bez okazji, to niech lato okaże się okazją samą w sobie. Kwiaty są najpiękniejszym prezentem i najszczerszym sposobem, by wyrazić wdzięczność lub powiedzieć przepraszam.