Zaraz po Dniu Babci, 22 stycznia swoje święto obchodzą dziadkowie. Chcąc pokazać, że pamiętasz o swoich najbliższych, podaruj im wyjątkowe prezenty, które umilą im zimowe, ciemne wieczory. Propozycji jest wiele, wszystko zależy od tego co chciałby dostać Twój dziadek.
Bukiet dla dziadka
Kto powiedział, że kwiaty są tylko dla kobiet? Mężczyźni również cieszą się z takich pięknych niespodzianek. Na twarzy Twojego dziadka z pewnością pojawi się szczery uśmiech kiedy kurier dostarczy mu bukiet pięknych, czerwonych goździków. Gatunek ten symbolizuje głęboką wdzięczność, zatem wybierając taką kompozycję pokażesz mu nie tylko, że o nim pamiętasz, ale również podziękujesz za to, że zawsze jest z Tobą.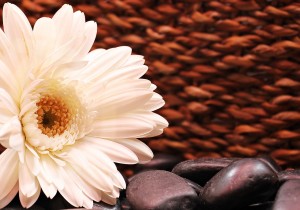 Gerbery natomiast są alegorią szacunku, wręcza się je wszystkim tym, którzy odgrywają znaczącą rolę w Twoim życiu, których podziwiasz i liczysz się z ich opinią. Do takiego przesłania dobrze jest dodać nieco troski, np. w postaci suplementu diety. W ten sposób pokażesz, że przejmujesz się zdrowiem swojego dziadka. Zadbasz o nie, pomagając mu dostarczyć do organizmu odpowiednią dawkę witamin i minerałów. Ich odpowiednie skomponowanie zapewnia profilaktykę w chorobach układu naczyniowego oraz wspomaga system odpornościowy seniora. Ponadto stanowi to urozmaicenie kwiatowego bukietu.
Kosz dobroci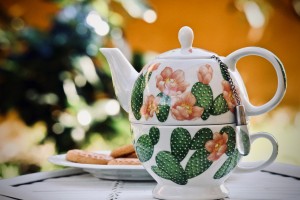 Twój dziadek jest łakomczuchem? A może lubi degustować różne smaki? Specjalnie dla wszystkich łasuchów polecany jest kosz słodkości, dzięki bogatej różnorodności, każdy znajdzie w nim coś dla siebie. Od klasycznych pralin i czekolady, przez owoce w polewie, bakalie, po czekoladę na gorąco i wyjątkowo aromatyczną herbatę. Taki podarunek z pewnością umili zimne wieczory i pozwoli na wyjątkowe smakowe doznania. Może przyczynisz się do odkrycia przez dziadka, nowego ulubionego łakocia? Z pewnością zapamięta to na długo. Jeżeli nie jesteś pewien co do zawartości kosza i nie chcesz podarowywać samych słodyczy, wybierz bardziej urozmaicony podarek. W innej propozycji znajdziesz między innymi: czekoladki, smakowe syropy do herbaty, wysokiej jakości kawę, miód i orzechy. W tym przypadku prawdopodobieństwo, że trafisz w gust osoby obdarowywanej jest znacznie większe.
Dzień Dziadka to doskonała okazja, aby podziękować za wszystko co dla Ciebie robi. To także świetny czas, żeby pokazać jak bardzo zależy Ci na jego zdrowiu i dobrej formie. Niezależnie od tego czy wybierzesz piękny, kwiatowy bukiet czy kosz pełen przysmaków, pamiętaj również o szczerych życzeniach i miłym słowie w tak wyjątkowym dniu.