Święta Bożego Narodzenia to wyjątkowy czas, na który wszyscy czekają z niecierpliwością. Dla wielu jest to jedna z nielicznych okazji w roku, kiedy można choć na moment zwolnić i odpocząć w rodzinnym gronie od codziennych trosk i problemów. Ważnym elementem świątecznych magicznych chwil jest również obdarowywanie się upominkami.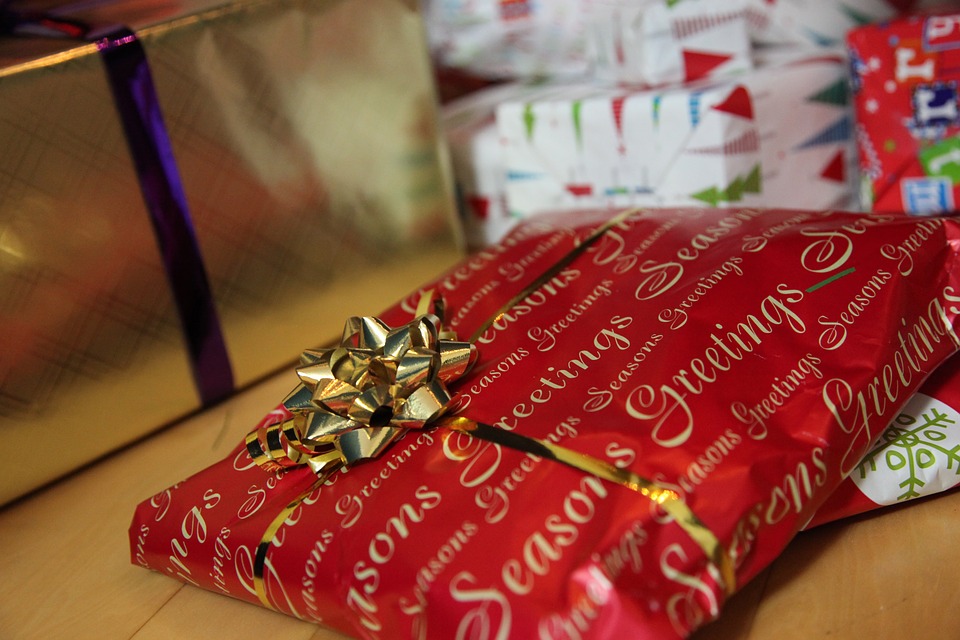 Darowanie sobie wzajemnie prezentów upamiętnia chwilę składania darów, jakie według chrześcijańskiej tradycji przynieśli nowonarodzonemu Dzięciątku Jezus Trzej Królowie.
Warto kultywować tą niezwykłą tradycję nawet, gdy nie możemy być z najbliższymi w Święta osobiście. Wszyscy zapracowani i zabiegani, ratunku mogą szukać w kwiaciarni internetowej Poczta Kwiatowa?. W naszej ofercie świątecznych prezentów można znaleźć wiele ciekawych kompozycji kwiatowych, które spełnią rolę pięknego podarku lub propozycji na wyjątkowe prezenty dla każdego.
Nie jest tajemnicą, że na prezenty w wigilijny wieczór z największą niecierpliwością czekają dzieci. A z czego najmłodsi uciszą się najbardziej? Jak świat długi i szeroki, chyba nigdzie nie ma dziecka, które nie lubi zajadać się pysznymi łakociami i słodkościami. W świątecznej ofercie Poczty Kwiatowej? znajduje się wiele idealnych propozycji, które z pewnością wywołają szeroki uśmiech na twarzy niejednego szkraba. Kosze po brzegi wypełnione słodyczami, w zestawach uroczymi pluszowymi misiami, bez wątpienia wprawią w zachwyt wszystkie maluchy.
Dla nieco starszych członków rodziny bądź przyjaciół doskonałym pomysłem na podarunek będzie ekskluzywny kosz delikatesowy, w którym można znaleźć belgijskie czekoladki, markowy alkohol, wyśmienitą kawę i wiele, wiele innych rozmaitości. Kobiety z pewnością ucieszą się z prezentu w formie bombonierki, zanurzonej w kokosowych pralinkach, zapakowanej w piękne, kolorowe pudełko lub z efektownej, drewnianej szkatułki, po brzegi wypełnionej przepysznymi cukierkami.
Dla panów dobrym wyborem będzie zestaw z butelką dobrego alkoholu. Doskonały będzie z pewnością zestaw Napoleon, w którym, oprócz wyjątkowego trunku można znaleźć cygaro, włoską kawę czy czekoladę z drobinkami jadalnego złota. Taka niezwyła czekolada dołączona jest też do innego zestawu (Złota Dekada), w którym poza nią znajduje się też luksusowy likier z tym niecodziennym dodatkiem, wszystko zapakowane jest w gustowne opakowanie, które spodoba się każdemu eleganckiemu mężczyźnie.
W świątecznej ofercie Poczty Kwiatowej?, oprócz powyższych propozycji, znajduje się jeszcze wiele innych niepowtarzalnych pomysłów na prezenty. Z szerokiego wachlarza najróżniejszych propozycji bez problemu można wybrać wyjątkowy podarunek dla każdego. Upominki Poczty Kwiatowej pomogą pokazać bliskim jak bardzo są dla nas ważni, sprawią, że będą mogli choć w ten jeden wieczór poczuć się na prawdę wyjątkowo, a możliwość zakupienia ich bez wychodzenia z domu pozwoli nam zaoszczędzić tak cenny, szczególnie w okresie przedświątecznym czas i uniknąć niepotrzebnego stresu i nerwów, których w tym magicznym okresie świąt Bożego Narodzenia powinno być jak najmniej.