W tym roku przyłączyliśmy się do wsparcia kampanii poświęconej tematowi raka piersi realizowanej przez polski oddział The Estée Lauder Companies. Jako partner przygotowaliśmy różowe dekoracje kwiatowe zdobiące stoły podczas spotkania inauguracyjnego, które odbyło się w Restauracji Belvedere w Warszawie 5 lipca br.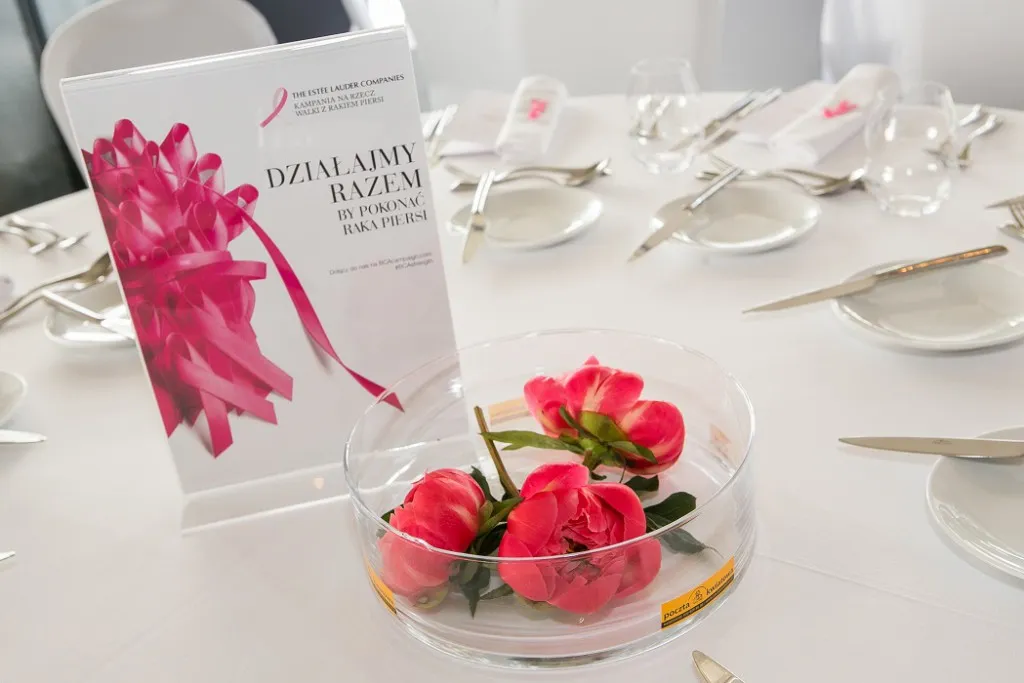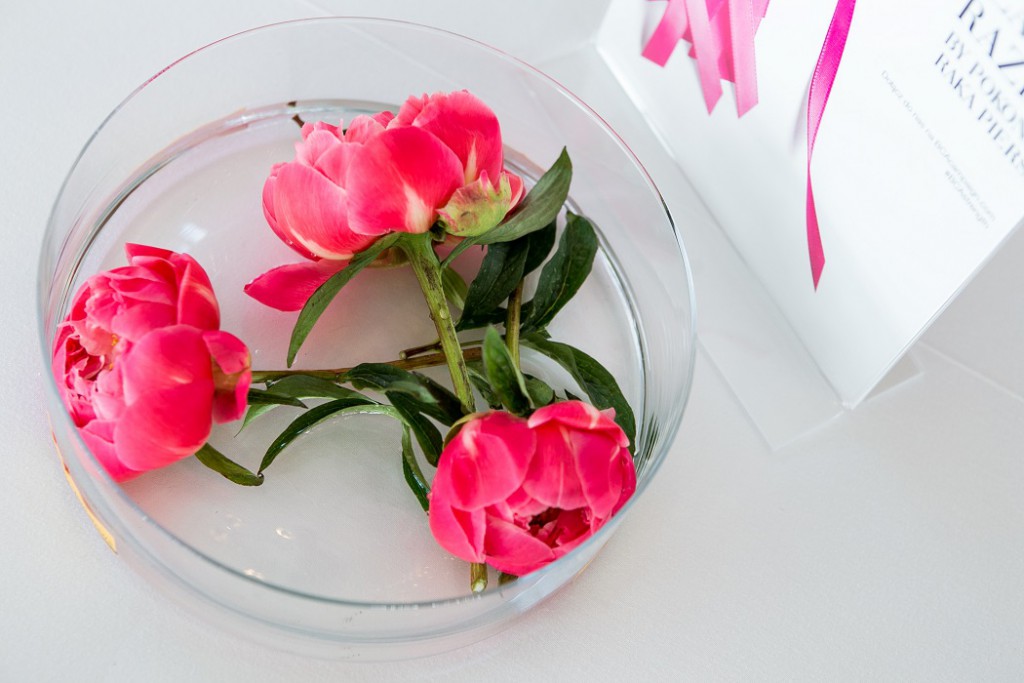 Jak każdego roku, już w październiku ruszy globalna kampania na rzecz Walki z Rakiem Piersi #BCAstrength, w którą aktywnie włącza się firma The Estée Lauder Companies. Cel jest szczytny – zarówno organizator, jak i partnerzy wspierający akcję, zbierają pieniądze na badania nad lekiem na raka piersi, prowadzone pod kierunkiem profesora Jana Lubińskiego w Pomorskim Uniwersytecie Medycznym w Szczecinie. Wszystko po to, by ratować życie kobiet na całym świecie.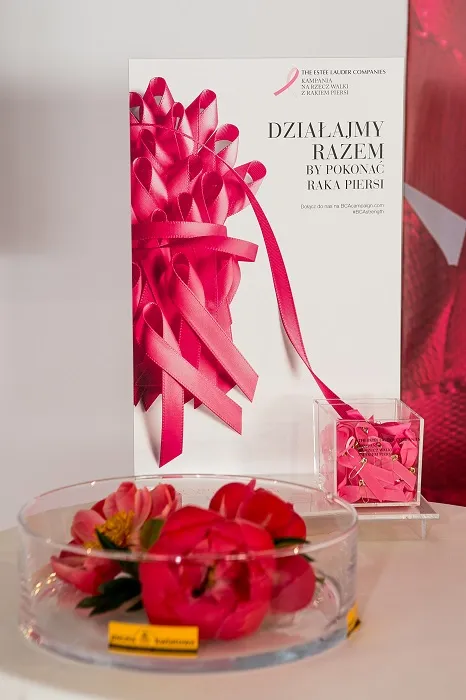 Na tegorocznej konferencji sygnowanej symbolem różowej wstążki nie brakowało mediów, patronów, jakimi zostały duże i znane firmy, oraz patronatów medialnych płyty "PiN in PINK- Radio PIN i Maciej Ulewicz prezentują…" wydawanej już od 6 lat. Jest nam szczególnie miło, że mogliśmy dołączyć do tego wyjątkowego grona.