Luty to wyjątkowy miesiąc, choć chłodny, to bardzo kwiecisty. Po obfitujących w czerwone róże i tulipany Walentynkach nadszedł czas na wielkie wydarzenie w branży florystycznej. Organizowane przez Stowarzyszenie Naukowo-Techniczne Inżynierów i Techników Ogrodnictwa Oddziału Poznański (SITO) IX Międzynarodowe Mistrzostwa Florystyczne Polski 2016 odbyły się w dniach 24-27 lutego. Jako partner tego eventu z przyjemnością uczestniczyliśmy w przebiegu konkursu, stając się jednym ze sponsorów nagród dla zwycięzców mistrzostw.
Podobnie, jak w latach ubiegłych, konkurs odbył się w ramach Targów Special Days oraz GARDENIA na terenie Międzynarodowych Targów Poznańskich, gdzie spotkać można nas było na naszym stoisku informacyjnym.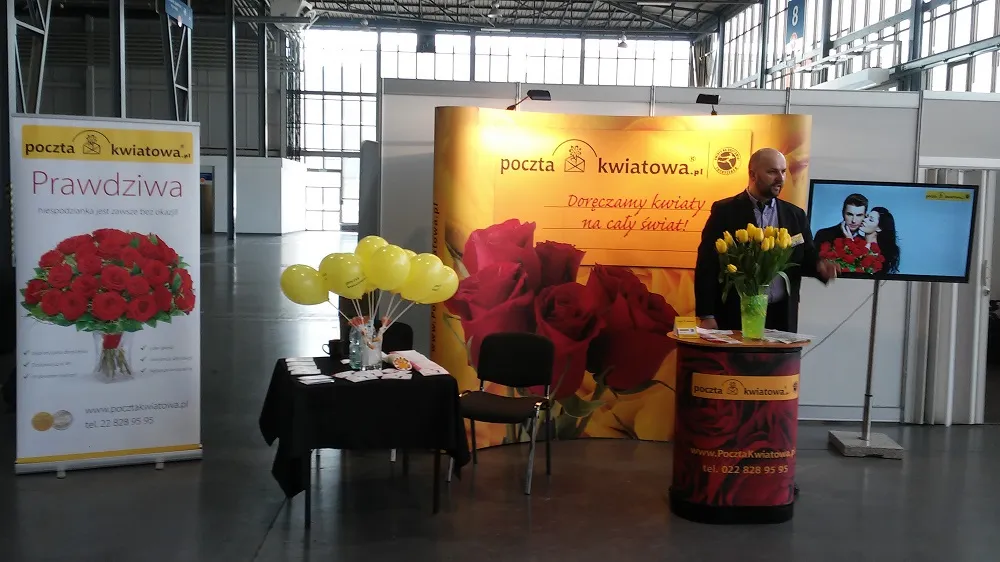 W mistrzostwach brali udział uczestnicy podzieleni na dwie kategorie grupowe. W grupie A znaleźli się floryści w wieku powyżej 24 lat, z kolei do grupy B należały osoby do lat 24 (juniorzy). Uczestnicy z grupy seniorskiej mieli do wykonania o jedno zadanie więcej - stworzenie kompozycji florystycznej opowiadającej o wybitnym kompozytorze i skrzypku Henryku Wieniawskim z własnych materiałów, którego wykonanie przewidziano na środę, 24 lutego. Pozostałe 3 zadania tj. stół dla wielbicieli muzyki inspirowany "Fantazją faustowską", bukiet ślubny lub ozdoba dla Panny Młodej oraz zadanie niespodzianka (do wykonania z materiałów dostarczonych przez organizatora) były wspólne dla obu grup i realizowano je w dniu następnym, przy udziale widowni.
Podczas wydarzenia floryści mieli okazję zaprezentować swoje umiejętności oraz przedstawić florystyczne wizje uwzględniając tematy prac konkursowych. Dla wszystkich uczestników mistrzostw przygotowaliśmy prezenty, a dla zwycięzców I miejsc w obu kategoriach czeki o wartości 500 złotych.
A oto zwycięzcy IX Międzynarodowych Mistrzostw Florystycznych Polski 2016:
KATEGORIA SENIORÓW
Międzynarodowy Mistrz Polski - Łukasz Wierzbiński
I Międzynarodowy Wicemistrz Polski - Mateusz Mąka
II Międzynarodowy Wicemistrz Polski - Katarzyna Witecka
KATEGORIA JUNIORÓW
Międzynarodowy Mistrz Polski - Kamil Leszek Lutostański
I Międzynarodowy Wicemistrz Polski - Svitlana Muzafarova
II Międzynarodowy Wicemistrz Polski - Roksana Hernes
Zwycięzcom mistrzostw oraz wszystkim uczestnikom, którzy brali w nich udział życzymy dalszych sukcesów florystycznych! :)